Top 3 Benefits Of Our Monthly Maid Plan
Are you thinking of hiring a maid on a monthly basis? Tired of trying a new maid every time? Want to have some plan where you will get the same maid guaranteed policy? If yes then, consider yourself lucky. Because in the blog we will guide you about our three amazing monthly plans in which you can avail some amazing assistances. So, swipe down to see the top 3 benefits of monthly maid plans by 247bookingapp in detail and reimbursements for your better understanding.  
To help make your decision, we have compiled a comprehensive list of the pros and cons to consider before hiring a maid for an entire month only with 247bookingapp.
It will save your Money
When you subscribe to our monthly or annual plans you will get a free first trial, so you will have an idea about how our maid will work and how expert she is. It will save your time and money, as you don't have to give instruction every single time. Our expert will make that when you book our services you aren't just subscribing to normal and boring services. You buy time. You buy a piece of mind. You're buying experts who know how to get the job done.
You will have more time to enjoy your time
Most homeowners have a schedule for work, children, dinner, cleaning, and an abundance of other activities. However, all too often, life gets in the way and some dilemmas arise. As you know firsthand, home cleaning is usually pushed to the side. If you hire a maid cleaning service then you hire a consistent cleaning schedule that someone else does. Life cannot get in the way. Whether it's once a week or once a month, you know your house will be cleaned because you hired a maid.
Just like a roofing technician or an electrician, you hire an expert in this field. They know how to remove tough stains or unconventional odors. As with all home jobs, review details with the maid or cleaners' group before starting work to make sure they can handle what you ask for. Similar to a professional carpet cleaner, you want to make sure they know how to get the job done correctly. In addition, our maids are experts and trained to provide services in a very specialized way!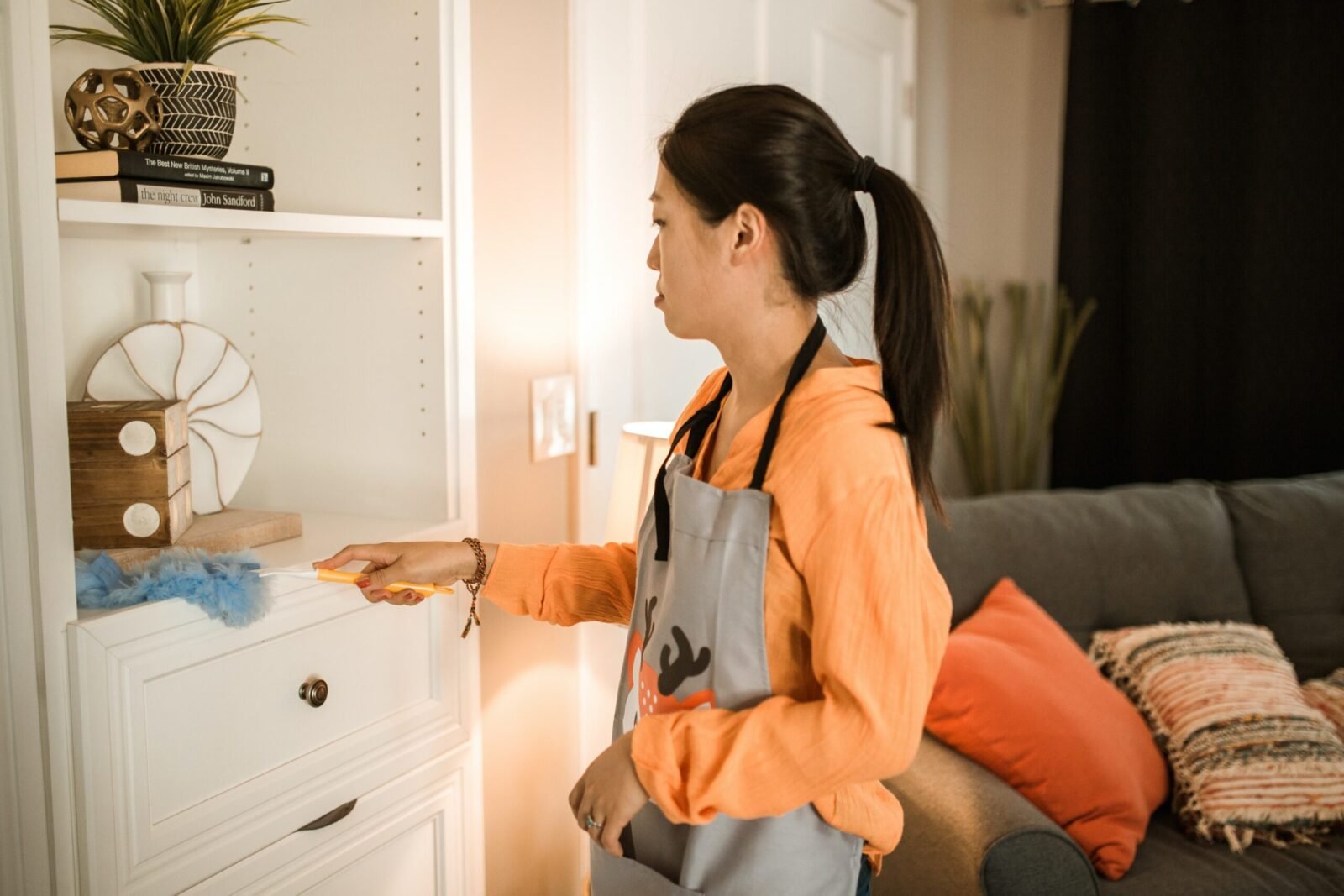 Get the Same Maid Guaranteed with 247bookingapp
Depending on the size of your maid service for cleaning, you can have a different maid every week or month. No maid has the exact same styles and schedule. This can cause confusion but not anymore, as with the 247booking app you can get the same maid guaranteed. Or if you don't like the maid you can even select from 100's of maids without any restrictions.
Now, you have a clear idea about the benefits of hiring a maid for an entire month. If you are still in doubt then start your free trial today to try our services absolutely FREE!!
Please click on the click mentioned below to directly sign up for a free trial!
www.247bookingapp.com